State of Gridlock: How do we get ourselves out of this traffic mess?
Winter Storm Is Coming. Prepare for Blizzard Conditions. Stay Alert
State of Gridlock: How do we get ourselves out of this traffic mess?
Winter Storm Is Coming. Prepare for Blizzard Conditions. Stay Alert
BOSTON —
In 1982, Ronald Reagan was president, Kevin White was Boston's mayor, and the average driver in the area spent 31 hours a year stuck in traffic.
Fast forward to 2017, and the average driver is spending more than double that time in traffic – 80 hours per year, or the equivalent of two full work weeks sitting in traffic, according to calculations by the Texas A&M Transportation Institute.
From a post at MassDOT's highway operations center, the state of congestion plays out daily in the bank of monitors that carry feeds from more than 1,000 traffic cameras.
"There are some roadways where they do not hit a stage that anybody would call uncongested except for in the middle of the night," MassDOT administrator Jonathan Gulliver said.
But there's only so much engineers can do to keep the traffic moving. When the roads are filled to capacity, one seemingly small "insult," in the lingo of the state, like a crash or a construction zone, can make an already bad commute unbearable.
"One small incident that closes a lane or even slows it down is going to really gum up the whole system," Gulliver said.
Traffic congestion was the focus of a major study released this August by MassDOT. A key finding was that not only have commutes become longer, but the variability of commutes has become a significantly aggravating factor. On top of that, the morning and evening rush hours are starting earlier and lasting longer.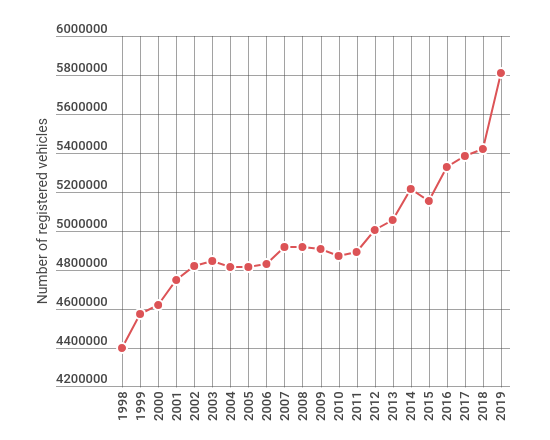 More people, jobs and cars
Massachusetts is booming, and that's part of the problem.
More people means more vehicles: Massachusetts has 1 million more of them registered than in 2010, according to Registry of Motor Vehicle records.
And there are more jobs for people to get to. The state added 350,000 people and 435,000 jobs since 2010, mostly in the Boston area, according to the UMass Donahue Institute.
"We've added these jobs and people but we have not added commensurate roadway capacity," said Branner Stewart, senior research manager at the Donahue Institute, who has studied the economic impact of traffic congestion.
"Growth will moderate, and we'll also miss perhaps some economic opportunities that would have come our way had we had the transportation capacity to bring in the workers," he said.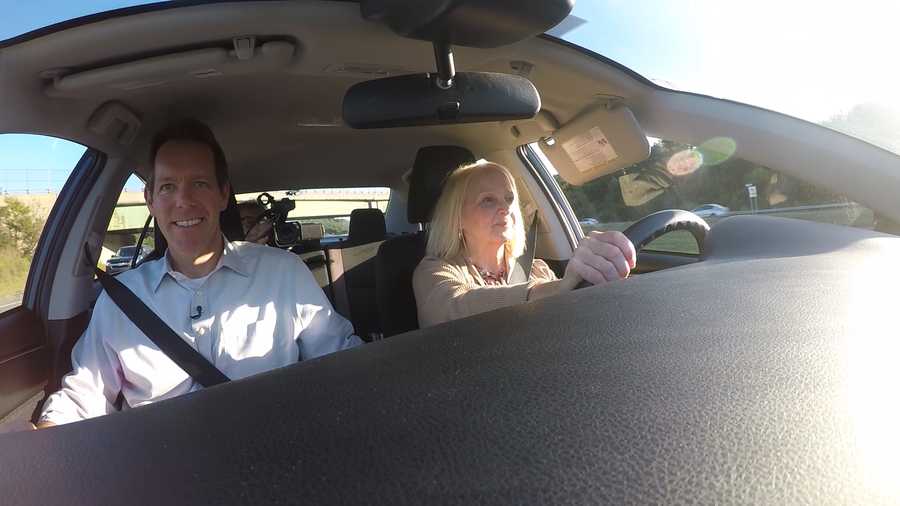 'I learned to be patient'
A lot has changed since research scientist Sue Fish began commuting from Salisbury to the Boston area in 1977.
Her hairstyles, for sure. But so has the traffic.
"The volume of traffic is unbelievable. It's probably doubled since then," she said.
Fish makes the punishing ride to and from Cambridge five days a week. The 45-mile ride eats up 1 and 1/2 to 2 hours each way.
"Oftentimes I'll call home and my husband will say, 'Where are you?' And I say, 'It's taken me an hour and I haven't even got to (Interstate) 93 yet,'" she said. "It's not like just some days, it's like every day there's traffic."

We rode along with her on a trip home. She left Kendall Square at 4:30 p.m. on a Monday, and an hour-and-a-half later, pulled into her driveway.
"This a typical Monday commute," she said. "It was traffic, but it moved. And that's all you can ask for."
And soon enough she, along with hundreds of thousands of other commuters, will be back at it, like it or not, facing whatever comes their way on our roads.
"I learned to be patient," she said. "You have to be."

'They don't make this anymore'
Blacksmiths and other experts practice trades from centuries past at the MBTA.
"Some of the cars are 50 years old and you can't buy parts," said Mike DiClemente, one of a handful of blacksmiths forging steel into parts to keep one of the oldest public transit systems in the country on track.
"This is a track clamp," DiClemente said, showing us a part forged in the MBTA's repair shop in Everett. "It holds the switch closed."
During our visit, MBTA workers were reinforcing the underframes of trolleys dating back to the 1940s from the Mattapan Line and repairing Green Line signal parts, some manufactured back in 1915 when Fenway Park was just 3 years old.
"This is a vane relay, track circuit relay on the Green Line," said Joe Buonopane, deputy director of the MBTA's signal repair shop at Cabot Yard. "They don't make this anymore."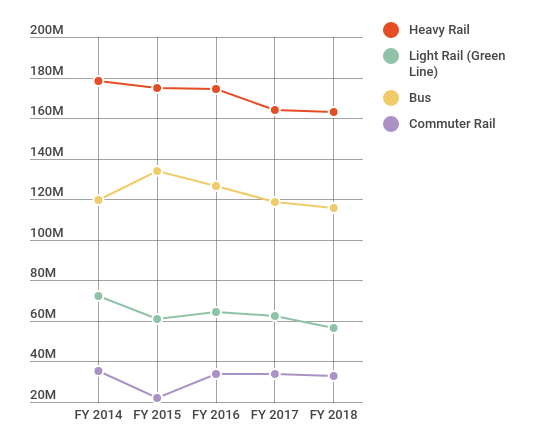 MBTA ridership trends
Ridership across the board has dipped by 9.2 percent in recent years, the price tag to maintain and modernize the system has skyrocketed to $10.1 billion, performance is struggling and the T is feeling the heat.
"We have been building porches on burning buildings," said Paul Regan, chairman of the MBTA Advisory Board. "We've been spending money expanding the system before we've gotten the basics of running the system down pat."
"For instance, although the Green Bush Line is very popular, that was paid for with 100% MBTA funds. That's half a billion dollars you don't have to modernize the rest of the system."
The failures of the aging system were dramatically exposed in 2015, when a brutal winter buried the MBTA, halting service for days.
"We've been frustrated, disappointed with the performance of the T," said Gov. Charlie Baker in the midst of that transportation breakdown.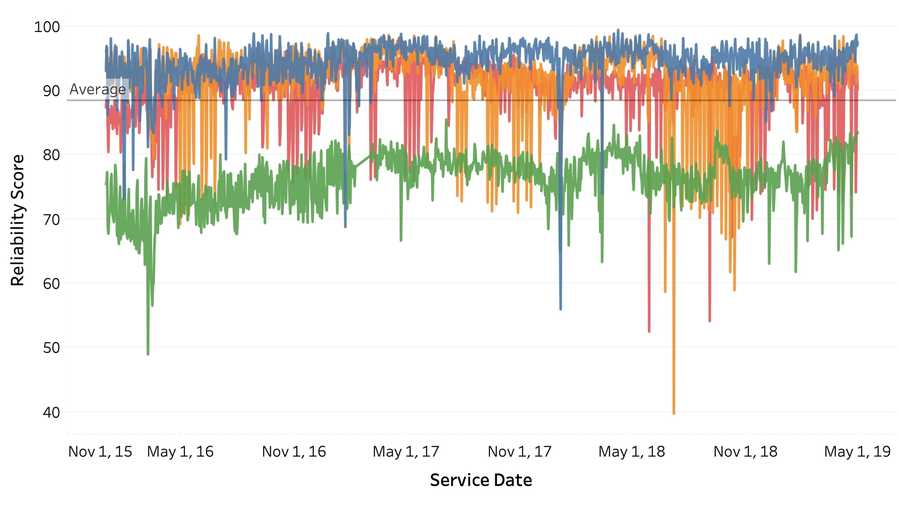 Which subway line is most reliable?
5 Investigates analyzed thousands of trips to determine which T and commuter rail lines are least likely to get you to work on time.
Traditionally, the MBTA measured whether a train made the scheduled arrival times. But a few years ago, officials introduced new metrics intended to better reflect the passenger experience.
The MBTA's Performance Dashboard defines reliability for the subway as the percent of customers who wait less than the scheduled time between trains. For commuter rail lines, reliability is measured as the percentage of trains that arrive at their final destination no more than 5 minutes after their scheduled arrival.
Based on 14,398 peak- and off-peak daily subway reliability scores from January 2016 to April 2019, 5 Investigates identified the most and least reliable subway lines.
The Green Line, as seen by the color-coded graph, had the lowest reliability scores, an average of 76.
The Blue Line had the highest reliability score, an average of 94. The scores for the Red and Orange lines were 90 and 92, respectively.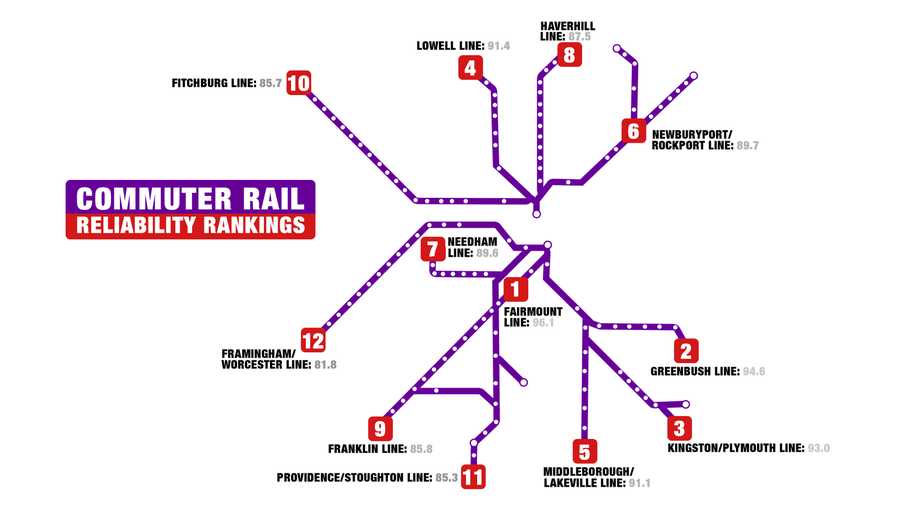 Which Commuter Rail lines are most reliable?
5 Investigates also analyzed 32,438 peak and off-peak daily Commuter Rail reliability scores from January 2016 to April 2019 and identified the most and least reliable lines.
The least reliable was the Framingham/Worcester Line with a score of 81.8, though the scores have generally been improving since 2016.
The second- and third-lowest scores were the Providence/Stoughton line, with a score of 85.3, and the Fitchburg line with a score of 85.7.
The most reliable commuter rail line was the Fairmount Line, with an average score of 96.1. The Greenbush and Kingston/Plymouth lines followed with 94.6 and 93.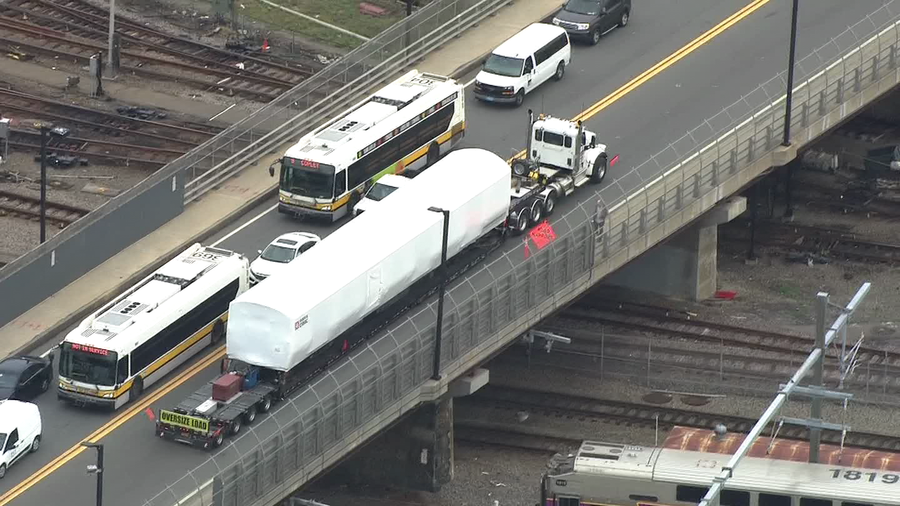 New trains arrive
One example of the modernization effort are the six new Red Line cars, the first of a new generation, which were trucked to an MBTA rail yard Tuesday. They arrived just a few hours prior to the premiere of NewsCenter 5's "State of Gridlock" special report.
The six cars were shipped from China, where they were manufactured. They will undergo testing at the MBTA's Cabot Yard and are expected to enter service in the spring.
Wrapped in white plastic, each of the cars was towed through Boston streets to the yard Tuesday afternoon.
MBTA officials have been preparing for the arrival and testing process, adding 800 feet of rail to the Cabot Yard over the last week.
A total of 252 new cars for the Red Line are expected to be delivered by 2023. The oldest cars currently in service on the Red Line arrived in 1969.
"Most of the Red Line cars date from the moon landing," said Paul Regan, chairman of the MBTA Advisory Board. said. Those circa 1969 cars had a 25-year lifespan, but it took five decades to replace them.
The final stages of production will eventually move to a new factory in Springfield, where CRRC is already working on new cars of the same design for the Orange Line fleet.