Product Images Gallery -- 4 Items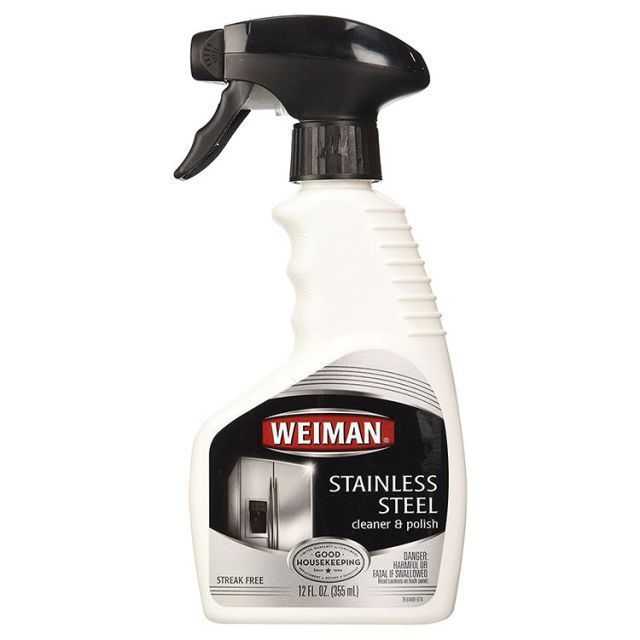 1 of 4
Weiman Stainless Steel Cleaner & Polish Trigger Spray
Shop Now
amazon.com
$14.48
This stainless steel cleaner from Weiman easily wipes away cooking residue and water stains without needing to buff out the streaks afterwards, and it also imparts a protective layer of polish that helps stave off grime for longer.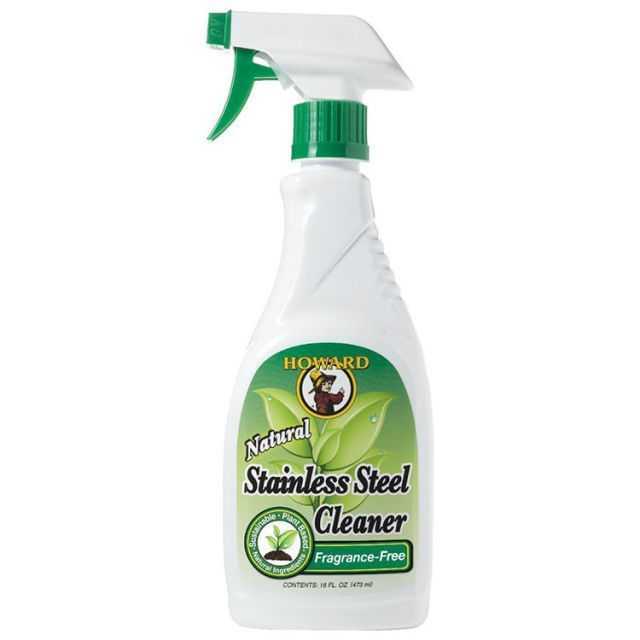 2 of 4
Howard Natural Stainless Steel Cleaner
Buy This
amazon.com
$9.99
For those looking for a natural product, this stainless steel cleaner is made from a blend of plant-derived ingredients like soybean oil and coconut oil — and it's even scented with essential oils to impart a pleasant smell. Reviewers love that it doesn't take any extra elbow grease to work just as well as the more potent stuff.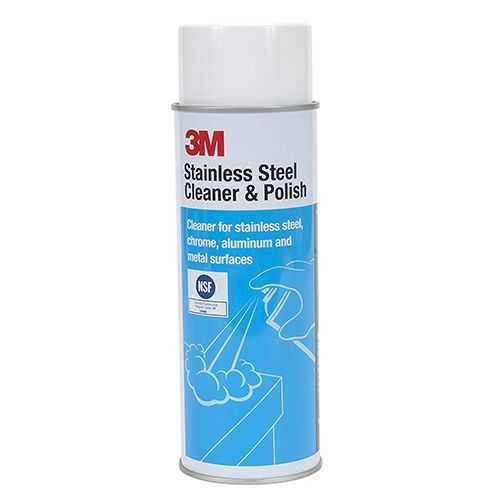 3 of 4
3M Stainless Steel Cleaner and Polish
I Want
amazon.com
$11.49 (23% off)
Nearly any shiny metal surface in your kitchen can get a refresh with this stainless steel cleaner from 3M, as it works on aluminum and chrome as well. Users love how the solution is instantly effective, and how only a tiny amount is needed for it to work.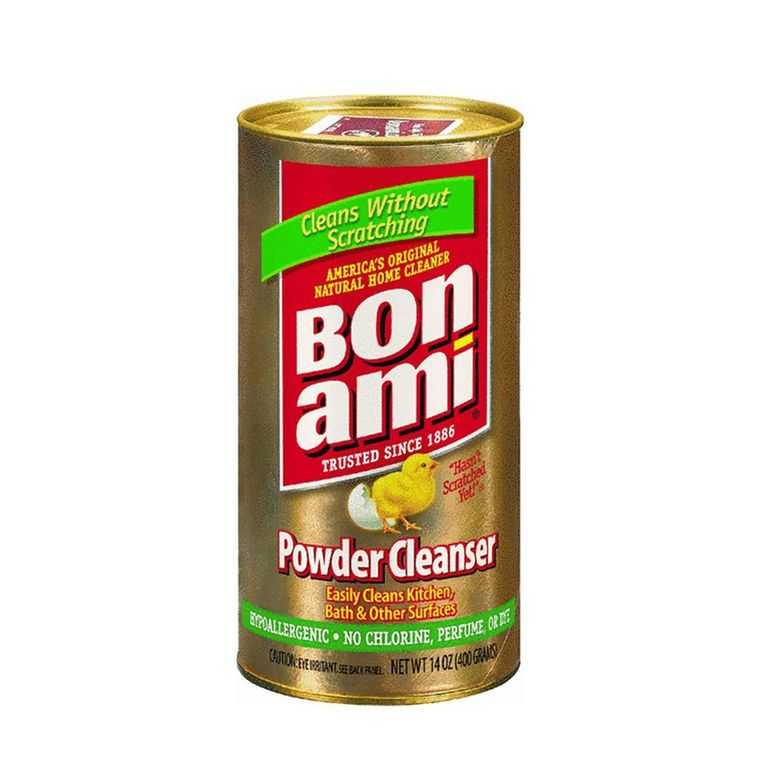 4 of 4
Bon Ami Polishing Cleanser Powder
Buy Now
amazon.com
$8.69 (21% off)
Bon Ami is a powder cleanser that works on a multitude of different surface materials. It's a step up from baking soda in terms of abrasiveness, but it cleans thoroughly without any harsh chemicals added — this product even has an A rating from the Environmental Working Group!
As a stainless steel cleaner, it works best when sprinkled onto a damp cloth, then applied in circular motions to the appliance's surface. When the gunk is gone, wipe down with the grain for an even sheen.